LOCAL SEO
It's time to outwit your competitors with the magic of Local SEO. IBROSE Local SEO will use proven methods to help you rank on Google. We provide the top local SEO services to boost your Google ranking. Our services will make it easier for your potential clients to find you.
Get a FREE Website Analysis and Local SEO Consultation Today!
Is your website struggling to rank in local search results? Do you want to increase the exposure of your business online and draw in more clients? For a free website analysis and local SEO advice, get in touch with us right away. In order to help you optimise your website and raise your search engine rankings, our knowledgeable team will offer you personalised recommendations.
Both your website and Google My Business (GMB) profile need to be optimised, as we at Ibrose Local SEO are aware of. Your local search rankings may be impacted more by your GMB profile than just your website. We can increase traffic to your company and enhance your overall online presence by approaching local search optimization holistically.
Don't wait – take the first step towards online success now!
Why Your Business Needs Local SEO?
Higher results from local SEO can increase brand recognition and credibility with potential customers. The "near me" search is used by 82% of smartphone users. As a result, if your company appears highly in pertinent search results, you are likely successfully targeting the neighborhood's residents.
If you want your brand to be more popular, you should focus on local SEO. Local SEO can help your company to attract more business locally. More traffic means more sales, and that is exactly what you want. Local SEO can help you to reach out to your potential customers.
One of the benefits of having local SEO is that you can reach people who can help you achieve your business goals. If you are selling a product online or even in a brick and mortar shop, local SEO can help you to target the people who can buy your products. If you are selling a service, you can connect with clients in your area.
We can raise your ranking so that it exceeds that of your competitors. You will defeat your competitors and take over the lead from them. Local SEO is a proven method to increase the visibility of your local business online. The most effective strategy to draw clients is this. Because it exclusively targets customers who are close to your business, local SEO performs better than other types of SEO. You will achieve the kind of outcomes that will place you on top with local SEO.
Local SEO Services
You're looking for a local SEO services company, right? Looking for a reliable, efficient, and highly regarded local SEO service? At IBROSE local SEO services, we know how exacty to completely optimised for local SEO (Search Engine Optimization).
Any business needs SEO (Search Engine Optimization) for ranking online, especially those with a local presence and an online marketing plan. The basic goal of local SEO is to increase your business's visibility on regional search engines so that potential clients may find you quickly and become paying clients. Our team's Local SEO services work to enhance your Google Maps and Google Places listings, which in turn increases traffic to your website and increases sales and conversions. So what are you waiting for? Avail best Local SEO services now!
Our experts will ensure your web pages are well optimized for both the traditional and new forms of search engine traffic. The results are organic traffic and local searches that are highly targeted and relevant to your products and services.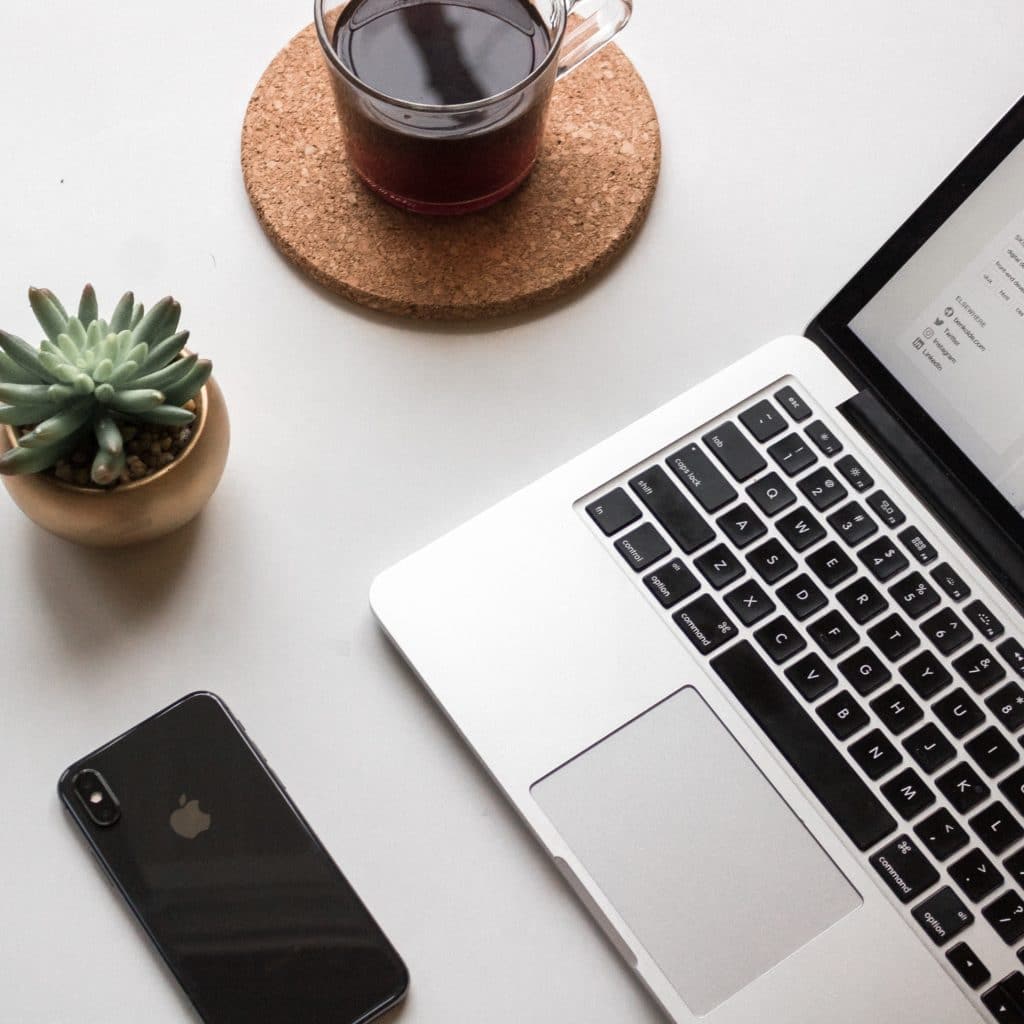 Google Maps SEO

It is quite likely that your company won't appear in the local search results if it is not listed on Google Maps. If you want your business to be ranked, you must have it on Google Maps. In the present industry, Google Maps SEO has become essential for businesses. Businesses without a Google Maps listing and Google Maps SEO may not appear in local search results. Customers won't discover your company as a result when they search online. Therefore, you must ensure that your company is listed on Google Maps if you want it to appear in the local search results, and Google Maps SEO is crucial to rank on your business.
Rank in Google Maps
A vital marketing tool for your company is your Google Maps listing. It can assist you in standing out from other businesses and attracting more business, all for no cost. However, these perks are really only possible if your listing is highly visible, and just because your company is listed in a certain location does not guarantee that Google will give it a particular ranking for searches in that location.
Google loves what its customers love, and we make your google maps listing customer loveable. We offer the best local SEO services for small businesses and large businesses in the United States. Our experienced local SEO experts can provide you with expert advice on the best ways to increase your rankings in google maps and local search engines.
---
Local SEO Agency
To determine your existing local SEO rating, obtain valuable insights, and create your local SEO checklist, our local SEO agency conducts a full local SEO audit. We evaluate your Google My Business listing, determine your geographic location and service regions, and assess your NAP visibility. Our local SEO agency professionals additionally analyse Google My Business pages, review and landing pages, local citations, competitive benchmarking, organic link and penalty analysis, and competitor analysis to round out your local SEO approach.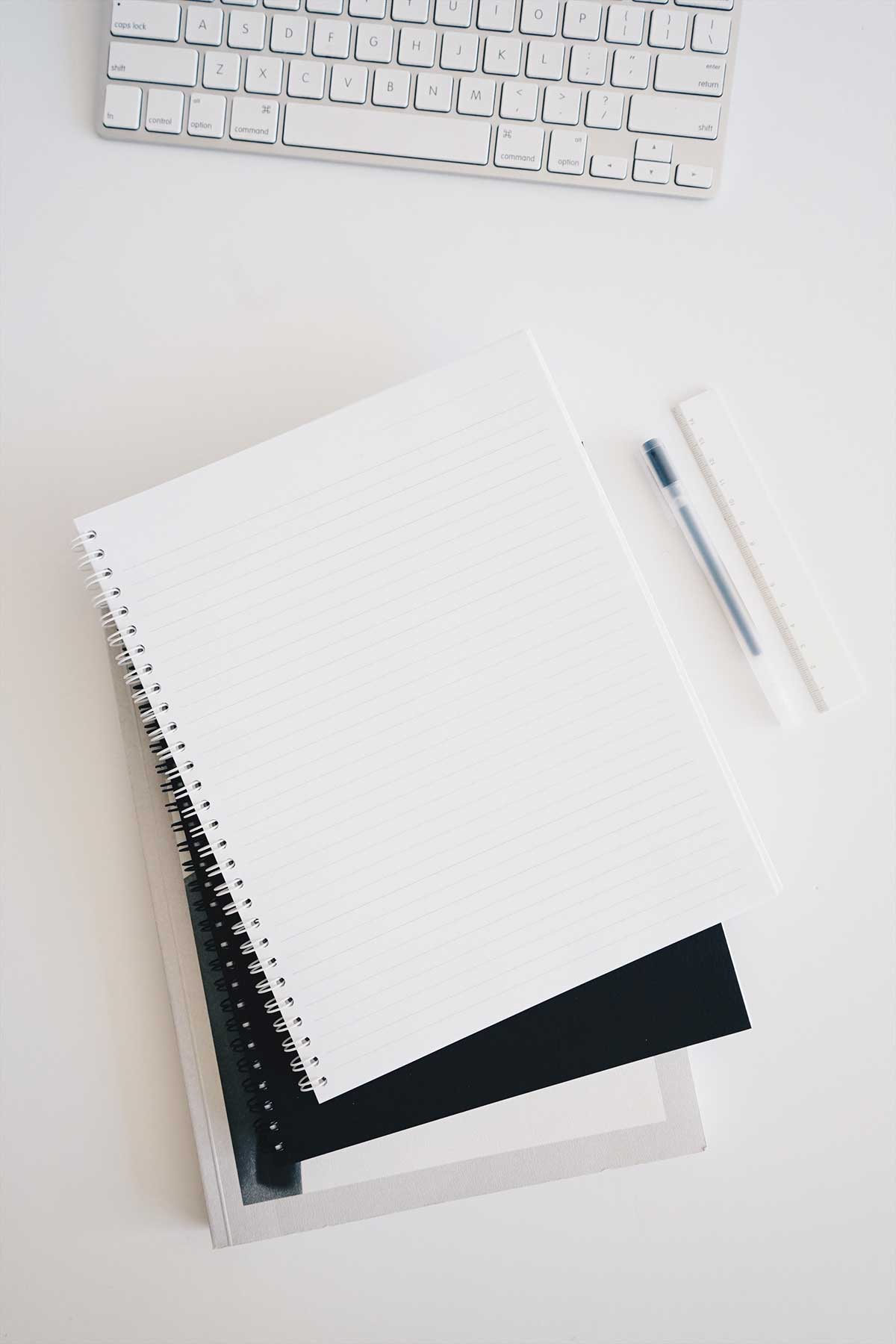 Small Businesses SEO
Search Engine Optimization is one of the top priorities for small business owners today. Most small business owners don't have the resources to invest in paid marketing campaigns. And with the vast number of websites out there, the cost of getting found online is astronomical. The good news is that local SEO is relatively affordable and effective. A typical small business can benefit for Small Businesses Seo from Ibrose Local SEO specialists who knows how to optimize your google my business listings and website and rank your listing high in the organic search results.
If you want your business to be visible to customers, you have to make sure that your site ranks highly in search.Ibrose local seo will make this happen for you.
Local SEO Near me
Local SEO near me, are you looking for local SEO near you? Are you looking for the finest strategy to promote your company online? Do you want to know how to increase the number of visitors to your website? you are at the right place. Skyrocket your business with IBROSE Local SEO.
IBROSE Local SEO has helped hundres of companies discovered on top spots with the best methods to ensure that is through local SEO. We function by optimising and ranking your company on search engines like Google, Bing, Yahoo, and Yandex. In today's society, search engines play a significant role. Everybody uses them to search the web every day. To acquire leads and sales, business owners need their goods and services to show up on the first pages of search results when customers Google for them. This is the main goal of SEO.
Local SEO Experts
We are local SEO experts at IBROSE local SEO. Using our unmatched skill and technology, we have more than ten years of experience in digital marketing and have assisted our client in generating billions of dollars in revenue over the last years.
With our completely managed local SEO services, you may get a one-stop solution for local search. You will get a personalised SEO plan, professional campaign execution, and frequent reporting with IBROSE local SEO experts, giving you all you need to rank for the important local keywords.
Local Search Optimization
local search optimization is a strategy that helps businesses to appear more frequently in local searches. It makes sure that your business information is listed on GMB listings and/or websites that appear when someone types in your business name or keyword in Google.
local search optimization is also called local listing SEO or local listings SEO. There are different ways to do local search optimization. IBROSE local search optimization always uses a personalized strategy to get the best possible outcome.
local search optimization is a form of search engine optimization (SEO) to get discovered by customers near you. If you search Google for any important keywords related to your business and a map with 3 listings appears underneath it, the best-optimized listing will appear on top spots. Businesses that are located in a specific geographical location can have a difficult time getting found by potential customers. We do research to find the right keywords related to your business. We also optimize your website so that Google can find it easily.
If you want to be more visible on Google, you should optimize your business page for local searches. If you want to know how to optimize your business page for local searches, you should get in touch with us!
Our experts will ensure your web pages are well optimized for both the traditional and new forms of search engine traffic. The results are organic traffic and local searches that are highly targeted and relevant to your products and services.
Google Maps Ranking
There are three main local ranking factors that Google uses to rank your business according to its own criteria. These are relevance, distance and prominence.
Relevance — How relevant your business is to the searcher's question. Relevance is determined by how closely your business matches the searcher's query.
Distance — The further away your business is from the searcher's location, the lower your rank will be. The closer your business is to the searcher's location, the higher your rank will be.
Prominence — Prominence is determined by how well-known and well-liked the business is. High-prominence businesses appear at the top of the search results. Low-prominence businesses appear at the bottom.
We have been doing research, marketing, and Google Maps ranking and we know what the exact strategies to apply for local SEO and Google Maps ranking.
Rank Higher on Google Maps
Here is how to rank higher on Google Maps in summary:
Add your business to Google My Business
Verify your account
Your Google My Business profile must be complete.
Make use of a local number
The appropriate primary and secondary categories should be chosen.
Create a fantastic, keyword-rich summary.
Obtain 5-star ratings on Google
Post images of your company's interactions with clients.
consolidate any duplicate listings
Make sure NAP is consistent.
Make use of local Schema markup
Integrate a Google Map
Create and build citations
Some of the above require a lot of experience on how to exactly to do it. for example, maintaining NAP consistency and building citations that's where Ibrose Local Seo comes in and makes your life easier. Just reach out to us and we will make sure to rank you rank higher on google maps.
Our experts will ensure your web pages are well optimized for both the traditional and new forms of search engine traffic. The results are organic traffic and local searches that are highly targeted and relevant to your products and services.
Local SEO Consultant
For many local businesses, the level of dedication needed to run an efficient local SEO campaign is impossible. This is because you also need to pay attention to your own buisness.
In addition to saving you time, outsourcing gives you the assurance that a professional Local SEO consultant is handling tasks that can make or break your local search presence.
What Does a Professional Local SEO Consultant Do?
Local businesses can increase their visibility in local search results with the help of our Local SEO consultants expert in their area.
At Ibrose Local SEO, they will perform a variety of tasks, including as Google Business profile optimization, reputation management, building citations, maintaining NAP consistency local citations, seo backlinks, guest posting, and website optimization for local businesses.
This may sounds very technical? Well, we have tons of experience in all of this and you can get benefit from our experience.
Local Citation Building
Any online mention of your company that includes your primary contact information, such as your company name, website, address, and phone number, is referred to as a local citation . Local citations, also known as local listings, local listings, or simply listings, are referred to as such because this data is frequently present in internet directories. Your NAP is typically all that is required to create a listing in a directory and keeping NAP consistency is very crucial.
This may sounds very technical? Well, we have tons of experience in all of this and you can get benefit from our experience.
Local SEO Citations
Any online citations of a local business's name, address, and phone number are considered local seo citations. Citations can appear in online and mobile directories for small businesses, as well as on social media platforms. Citations facilitate local company discovery for online users and have an effect on local search engine rankings.
As a result, we are here to provide strong Local seo citations backlinks for your company.
Your NAP will appear correctly in every directory with the appropriate format, and we will provide you with all live links in Local seo citations with high domain authority sites. We will also share all login information in an excel document.
Google My Business Optimizer
Today, every business requires a targeted Google presence. Most companies are aware that they must optimise their websites and Google Ads, but many are not aware that a third entity, their Google business listing, must also be optimised. This powerful listing, sometimes referred to as your Business Profile, is a dynamic representation of your business that highlights your best attributes and enables potential customers to find you, learn more about you, and get in touch with you straight from the SERP. What is ideal? You don't have to worry about any technical stuff and IBROSE local SEO will take care of your google my business optimization.
Google Map Citations
Are you looking for a way to get customers online that is more effective?
Up to 70% of mobile searchers call a company right away after viewing their search results, according to study.
Your search engine ranking affects how visible your brand is online. You must optimise your local search if you want to boost the likelihood that people will visit your website and place of business.
These citations are essential since they provide consistent information across all of your web platforms. Google Map Citations immensely increase ranking. They keep your business information up to date and ensure that customers can find you without difficulty.
Nap Citations
The phrase "Google Map Citation" simply implies that other internet-based websites have made references to the Name, Address, and Phone Number of your business (NAP).
Building Google Maps citations is a local business approach that will improve the consistency and reliability of the web information about your business.
To enhance your Google Map citations, you must consider two important factors:
Consistency & Quality
Consistency
Your company's name, address, and phone number (NAP) must be the same throughout all online business citations and directories. It does wonders for raising the position of your map listing in regional map searches. If you keep the Google business listing in your citations, your search engine ranking will remain intact.
Quality
You shouldn't take your citations' quality for granted. To get citation sites to notice your company's involvement in the community, which citations serve to legitimise, you must make sure that your citations are of a high calibre. Here are a few of the best places to find citations:
City Search
Yellowpages
Youtube
Yelp
Hotfrog
Foursquare
Angie's List
Superpages
Yahoo Local
Google Citations' Benefits for Local Business Websites
All types of businesses, local or not, can benefit from Google citations. By utilising the local citation service on Google Maps, you can obtain the following benefits and more:
Affordability
By using a company directory, you can very cheaply attract the attention of your target audience online from other people's websites.
Higher Visibility
Do you want to increase your presence online?
Google Map Citations can assist you with that, so there. Users of online directories can filter results based on factors like area, services, and business type. If you have local citations, your listings will continue to display in these directories, and customers will have no trouble finding your local company.
To Obtain Excellent Local SEO, You Must Follow a Few Essential Steps:
1. Check to see if your website is appropriately mobile-friendly. Mobile customers connect with local businesses more frequently than desktop users, making it essential to make sure your website looks and works properly on mobile devices.
2. Specify the markets that your business is aiming towards. Once you know which local markets your organisation is targeting, you can start optimising your website for them.
3. Make sure your entire website uses local search phrases. Include relevant local keywords in the title tags, meta descriptions, and URL tags to improve your website's ranking in local search results.
4. Participate in offline and online marketing campaigns keeping in mind your target audience. Sponsored commercials, social media marketing, and even public relations efforts may be used in these campaigns.
5. Check your website's performance frequently to make sure you're getting the results you desire. Make any necessary adjustments to your marketing strategies based on the findings of your monitoring operations.
How to Improve Your Company's Google Maps Visibility
Google Maps is a powerful tool that may help businesses become more visible. One way to do this is to add your business to Google Maps' list of businesses. In-depth information about your business, including images, descriptions, and hours of operation, may also be included. You can further ensure that Google can locate your business when users search for it by using relevant keywords and phrases in your website's title tags and metatags. Last but not least, make sure you're using effective online marketing strategies to draw traffic from search engine results pages to your website (SERPs). By following these simple instructions, you can make sure that potential customers can discover your business on Google Maps.
How Can My Local SEO be Enhanced?
Different strategies can be used to boost your local SEO. Among the most well-liked tactics are:
1. Title tags: The title tags on your website are one of the most important elements of local SEO. In your title tags, be careful to use relevant keywords, and aim for exact keyword matching.
2. Meta descriptions: The brief summaries that follow the search engine results page (SERP). They should be focused on attracting clicks and helping potential customers understand what the page is about.
3. URL tags: The addresses of the pages on your website are known as URLs on the internet. Use relevant keywords in your URLs and make an effort to precisely match them.
4. Keyword research is essential if you want to improve your local SEO. Take into account the search phrases that members of your target market are most likely to use to find out more about your business. After that, try to include these keywords in your website's content and your SEO (SEO Services United states) efforts.
5. Image optimization: An essential part of every website, images can aid with local SEO. When possible, use keyword-rich images to increase search engine traffic. Make sure to optimise them for SEO, including alt text and titles, to guarantee that they show up higher on search results pages.
6. Create high-quality content: High-quality content is essential for effective local SEO. Assure the accuracy and thoroughness of the material on your website. Also, make sure it speaks to the people you want to hear it.
7. Monitor your progress: Monitoring your local SEO progress is essential if you want to continuously improving your ranking. Utilize tools like Google Analytics to track the traffic and keywords that are delivering the most site visitors to your website.
Meet our amazing team.
We're a talented group of creative individuals interested SEO, Local SEO, Website development, and all niches in between.
Muhammad Ibrar
Founder, Google Maps Ranking Expert
Ricky Guthrie
Co-Founder, US Relations Partner in Local SEO
Muhammad Asif
CEO, Google Reviews Wizard
Thawban
Chairman, Lead Website Developer & SEO Professional
Muhammad Shoaib
Blog posting, Guest Posting
Google Map Citations Expert
Abdul Manan
Content Writer, Copy Writer and Google My Business Professional
Muhammad Zeeshan
GMB Reviews Management, Local Citations Specialist
See what our customers are saying.
Our happy customers have a lot to say about our products and services!
The work done by IBROSE LOCAL SEO has improved our Google rankings and traffic, and the new site is far better than the original idea. The team produces early and provides frequent updates. They differ from other vendors in that they consistently fulfil their promises.
Mary Sequoia
Author
Our calls have increased by half, and our conversion rate has improved as a result of the work done by IBROSE Local SEO. The team specialises at delivering speedy results, which has aided the customer in rapidly increasing their ROI.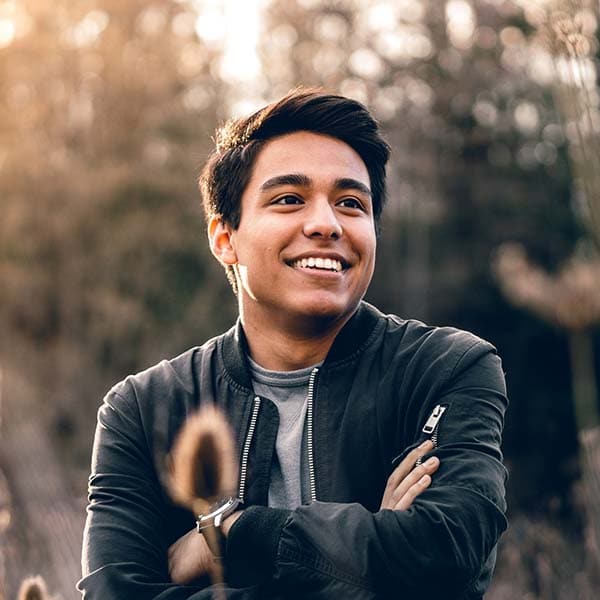 Marcus Alpine
Restaurant owner
With a 150% ROI, a 31% conversion rate, a 12% click-through rate, and a 23% in-house conversion rate, IBROSE LOCAL SEO's efforts have produced exceptional results. The team is incredibly responsive, accommodating, and communicative. They also work quickly and offer reasonable prices.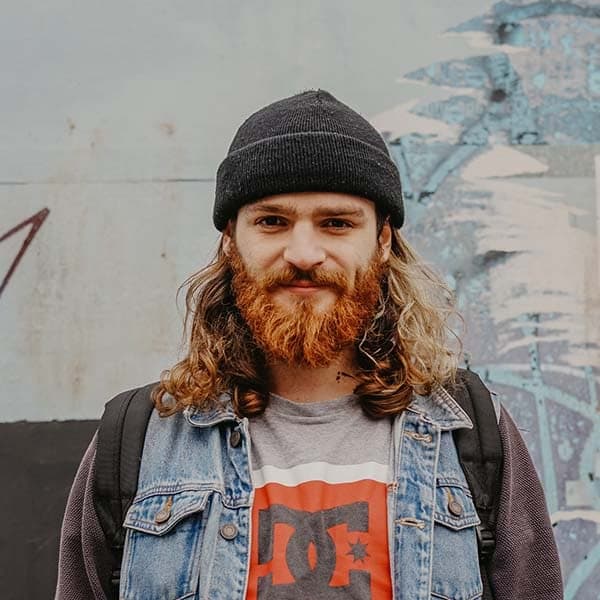 Philip Glacier
Shoes Business owner
IBROSE Local SEO has assisted the us in recovering and reestablishing our corporate website by responding to concerns swiftly and completely. We value the personal touch that the team brings to the engagement because of their high degree of professionalism and personability.
Robin Yellowstone
Publisher
Thanks to IBROSE local SEO, the company's search ranking has improved. The group effectively handles the relationship by taking a very well-organized approach. They are outstanding communicators and are aware of the needs of the client. The connection has been fruitful overall.
Amy Redwood
Consultant
Beyond our expectations, IBROSE Local SEO created a beautiful website that truly reflects the brand. They are prompt, competent, and communicative; their project management is streamlined. In the end, they make a wise and compassionate spouse.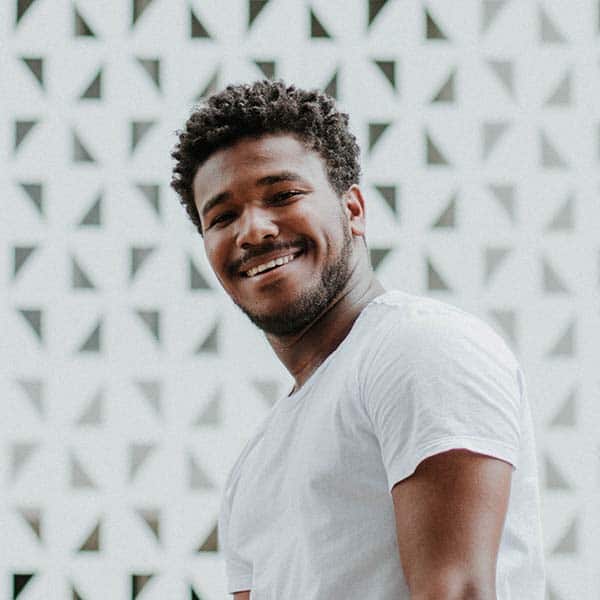 Rob Badland
Barber
Contact us to get started.
We'd love to hear from you and to get your local business to the next level. Drop us a line and we'll get back to you as soon as we can!
Results for Our IBROSE LOCAL SEO Clients are Guaranteed!
Making the most of a client's online presence is our area of expertise at IBROSE Local SEO. We make a lot of effort to make sure that our clients are utilising Local SEO to its full potential since we understand its power.
Our team of skilled specialists is dedicated to helping you thrive online. We use a variety of tactics and strategies to help you enhance your position in search results, increase traffic to your website, and generate leads from potential customers.
Our opinion is that the first step to internet success is having a strong online presence. Get in contact with us right now to learn how we can help you achieve your goals.